Full Control Over Your Proprietary Tracking Pixel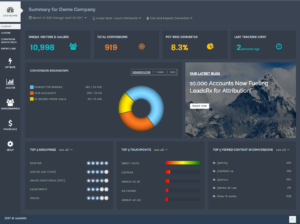 As consumers demand greater control over their private data, it's more important than ever to take every possible measure to protect and defend individuals' rights. That's why we have never sold, bartered, or exchanged data in any manner. And we never will.
Using our Universal Pixel™, you have the ability to capture consumer data using first-party, server-based control, without relying on third-party cookies. Our purpose-built identity graph safely stores the information you share in your own virtual "walled garden". Data won't be shared across domains.
Customer journey analytics give you deep insight into individual consumer behavior while finding commonalities across consumers. The end result is a keen ability to orchestrate better journeys that meet customer expectations while efficiently and effectively driving conversions.
Capture Both Online and Offline Touchpoints with a Single Pixel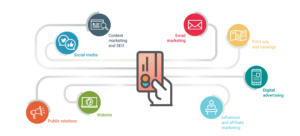 The powerful Universal Pixel captures both deterministic behavior for marketing programs such as digital advertising and organic referrals, as well as probabilistic behavior for traditional mediums. A companion API brings in data from custom events like brick-and-mortar retail, and call centers. And, sister pixels are available for impression tracking, podcast advertising, OTT, and more.
Key Features of our Universal Pixel
One pixel feeds both online and offline attribution tracking
One pixel picks up 100% of your marketing programs and conversions
No more arbitrating between competing ad platforms
Implementation through any tag manager or add directly to your website
Optional branding allows first-party server-based data capture